Mold Remediation Services in Frisco, TX
When mold spores land on a surface where moisture is present, mold may then start to grow. Growing mold may damage the surfaces it breeds on and can threaten the structure of your home. In addition to your home, certain molds have been linked to serious health conditions. Mold remediation requires specialized knowledge and equipment that most general contractors are not qualified to perform. Best Option Restoration of Frisco is certified to deal with potentially hazardous molds that could be causing you harm.
Mold and Mildew Cleanup and Removal
Mold can be a big problem. Mold damaged areas are often much larger than what you are able to see and can cause damage you probably wouldn't even think of. For instance, mold may cause damage to building materials, finishes, furnishing, and even structural damage to wood. It also has been known to cause health problems in people and pets, especially those who suffer from asthma or who have compromised immune systems. Just one square inch of mold growth can have more than a million microscopic spores, which are sometimes toxic.
Mold removal from your home or business should be handled by professionals. The professionals at Best Option Restoration of Frisco are trained and certified for the safe removal and prevention of mold in residential and commercial properties throughout the Frisco, TX region.
Signs of Mold and Mildew
Sometimes mold growth is obvious, which is likely how you discovered it. Other times, you may not actually see mold growth but may smell a mustiness or unpleasant "mildewy" odor. There are cases in which mold cannot be seen or smelled, but those who live in the home may have or develop a mold allergy, begin experiencing frequent health issues that include displaying flu-like symptoms such as sneezing or coughing, skin rash, worsening asthma, and, in some cases, serious illness.
It is recommended to have a professional come in to assess the extent of the damage, though not necessarily to test for mold, as there are not any set "acceptable" indoor mold levels. Testing for mold is often a costly and unnecessary expense. Allocating your resources to remediating the mold issue would be a better use of your resources.
Even if you plan to handle it yourself, bringing in a professional, such as the industrial hygienists at Best Option Restoration of Frisco, will give you a good idea of how extensive the mold damage is, as it is often a much larger issue than what meets the eye. Mold favors warm, dark spaces that are not easily accessible such as the space in between the wall boards, heating ducts, ventilation fans, crawl spaces and basements. Best Option Restoration of Frisco technicians have the experience and expertise to pinpoint the source and find all of the affected areas.
Locating The Source
The mold you can easily see is the end of the story. The source of moisture must be identified, as it is the beginning of where your mold problems began. If the source of the moisture isn't fixed, your mold problem will keep recurring. The source might be a leaky, cracked or broken pipe, a bad seal, a poorly connected hose to your refrigerator, washing machine, coffee maker or ice maker, your irrigation system, air conditioning unit or any number of sources. Mold can also be caused by flooding, rain, snow, ice and other acts of mother nature. Best Option Restoration of Frisco technicians will locate the source, or sources, first.
Once the source, or sources, are identified, we find all of the areas that have been affected and that have mold growth and/or water damage. To fully remediate the mold problem, all affected areas must be removed and properly disposed of, or thoroughly cleaned with industrial strength products approved by the AIHA, CDC and EPA.
Hire A Certified Mold Removal Company
As a certified mold remediation company, Best Option Restoration of Frisco follows the standards and guidelines set forth by the aforementioned agencies. These protocols are set for the safety of the people and pets within your home or business, and to protect the environment from harm by employing the latest scientific research and proven methods for safe mold removal.
Best Option Restoration of Frisco Saves You Time
It might seem like trying to clean up the mold on your own is much cheaper than hiring a professional. However, household cleaning agents aren't 100% effective for killing all of the mold spores, the source of moisture is often mis- or unidentified, and mold damaged areas that are unseen or hard to get to are left untouched. These are all factors in having recurring mold issues that require you to clean them over and over, purchasing different, and often harmful, chemicals in an attempt to fully remediate the issue.
Best Option Restoration of Frisco is experienced and knowledgeable, has the proper equipment and chemicals, as well as a team of certified technicians that will quickly and efficiently identify the source and the affected areas, then remove and replace the damage much faster than doing it yourself. We will also share tips and common practices for mold prevention.
Protect your family's health, save time and brain damage and call us if you've got mold or mildew damage in your home or business. We are here 24/7 to help.
Causes of Mold
Humidity
Leaking pipes
Roof Leaks
Condensation
Poor ventilation
Damp basements, crawl spaces, and attics
Water and the house's foundation
Mold Prevention
Controlling humidity levels
Promptly fixing leaky roofs, windows, and pipes
Thoroughly cleaning and drying after flooding
Ventilating shower, laundry, and cooking areas
Clean bathrooms with mold-killing products
Effects of Mold Damage
Damages the structural integrity of your home
Toxic to your health
Nasal and sinus congestion
Cough/sore throat
Chest tightness
Dyspnea (breathing difficulty)
Asthma (or exacerbation of it)
Epistaxis (nosebleed)
Upper respiratory tract infections
Headache
Skin and eye irritation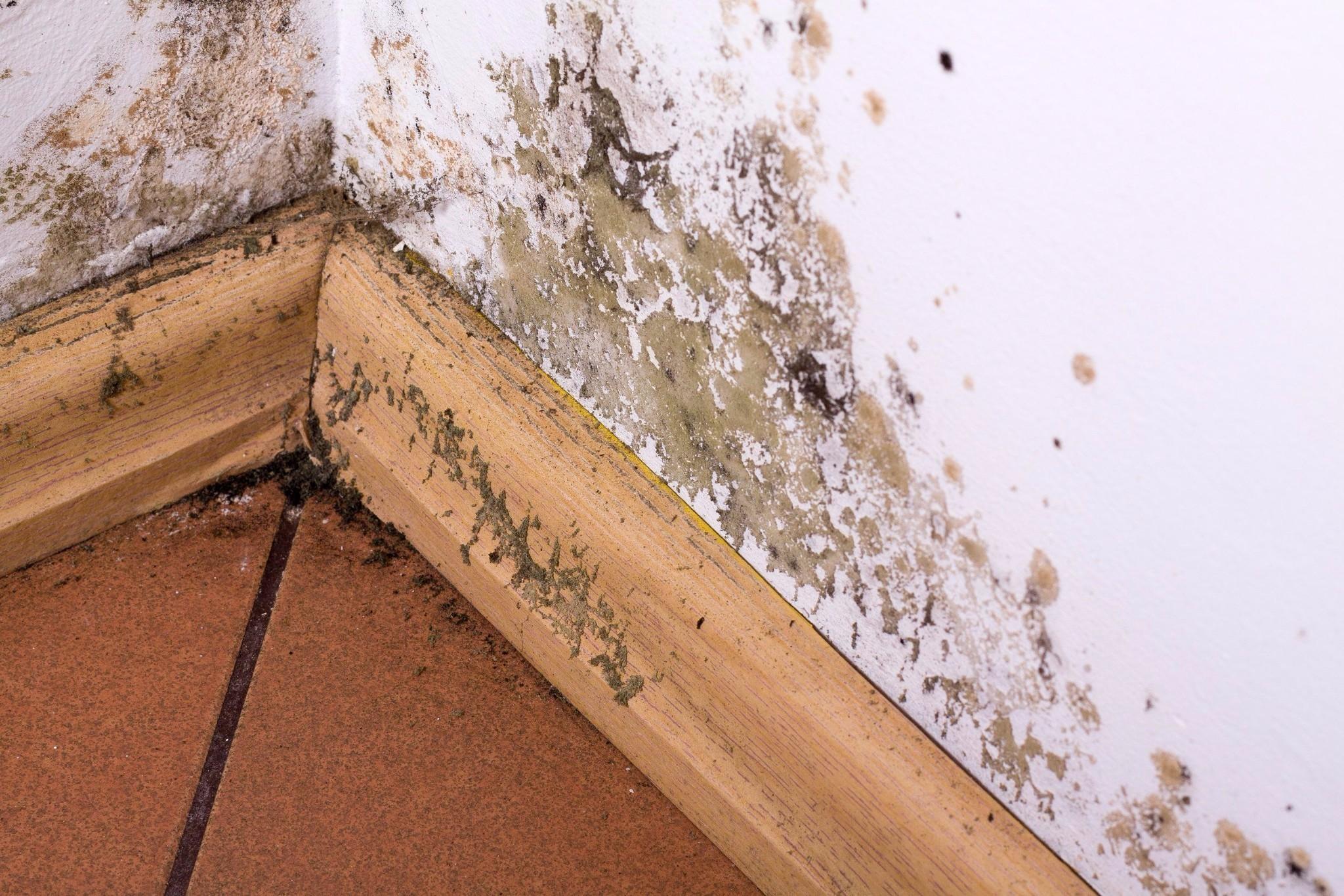 24/7 Emergency Services
Arrive quickly to any size disaster
Certified IICRC & IRI Technicians
Contact Us Now!